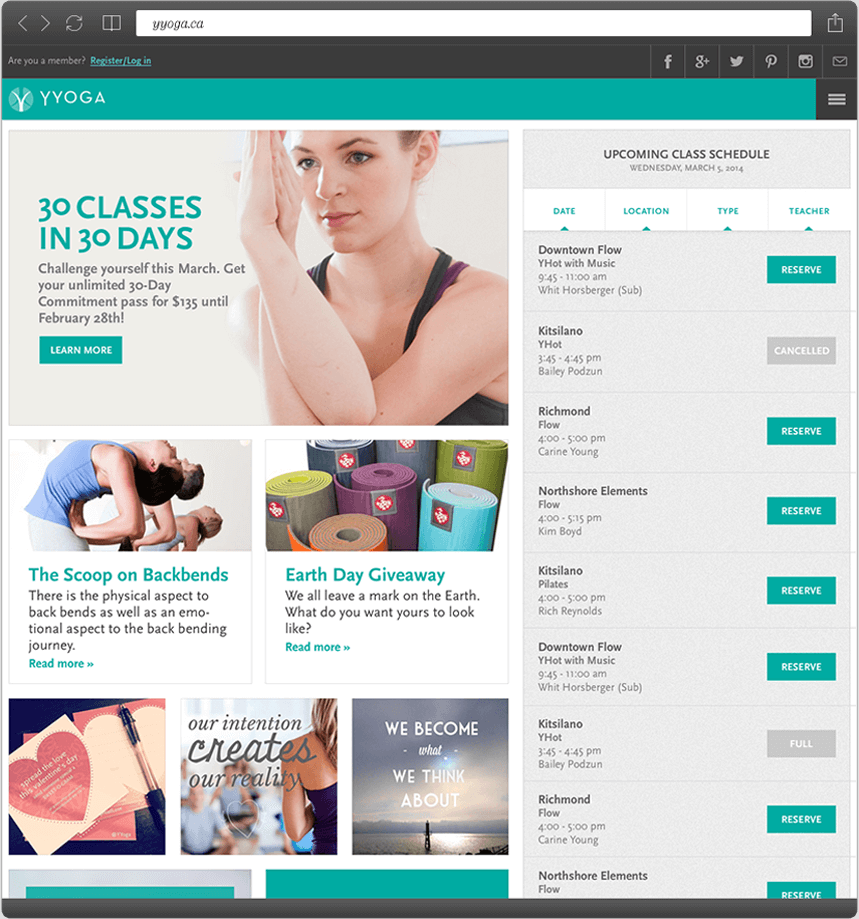 A platform for change
Users wanted information, class schedules and membership forms that worked efficiently and effortlessly. So, we built them a website that breathed accessibility. We took a client driven by clarity and created the site accordingly. They wanted to be able to upload and change information easily. We did this and much, much more. One guest tweeted, "@YYoga the new website looks great. It's easier to navigate and user friendly."
On the go yoga
The YYoga app is the first of its kind in the yoga world. Part motivational tool aimed to support and inspire, and part invaluable class booking tool, the app was developed to take the community into mobile. The app was designed to encourage yogis to complete goals, set challenges and brush up on their poses. Along the way, guests could earn virtual beads building up to a full mala necklace. Social support was a key insight to fueling that personal achievement. Om, indeed.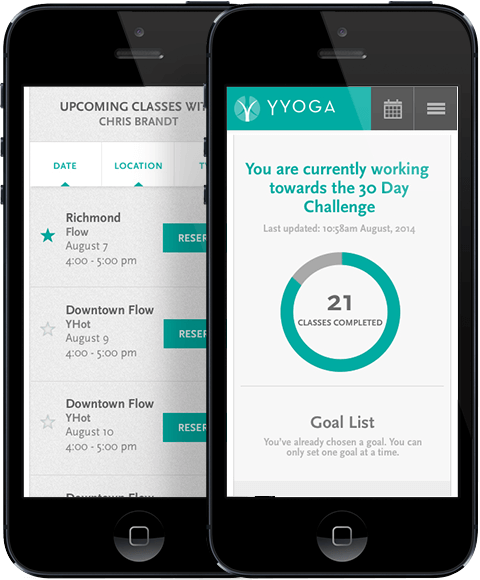 YYoga is the talk of the town
The YYoga app quickly rose to Apple's Top 5 Free Health and Fitness Apps in Canada and was featured in the following publications:
Seeing Toronto Differently
We helped YYoga transition into another home too, this time far, far, far away from its sister stores in Vancouver. YYoga opened on Queen Street West in Toronto in October 2013. We created print ads, billboards, and digital executions to create a buzz about the big and exciting arrival of YYoga into Toronto.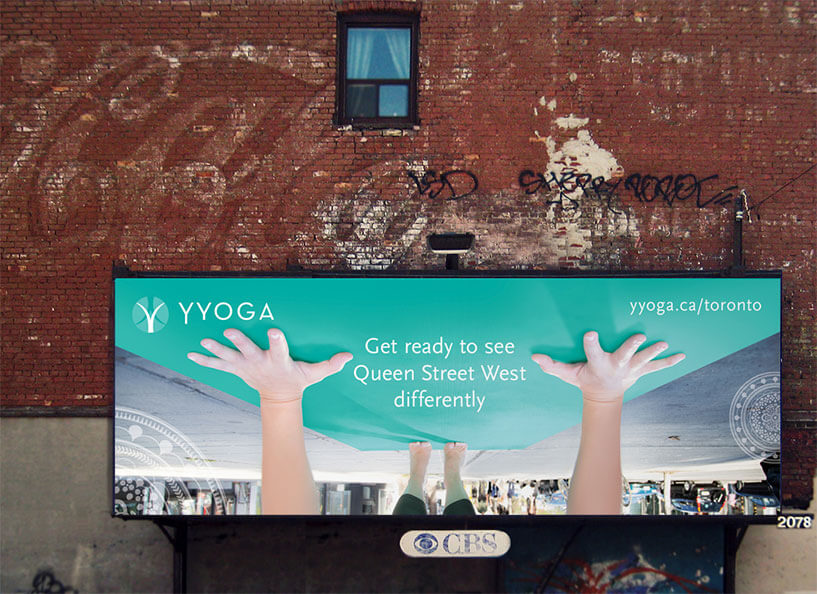 DIGITAL EVOLUTION
Over time we gained invaluable insights and listened carefully to how users interact digitally. The site was powered by MBO (Mind Body Online) and we were able to manipulate their API to help improve reservations, booking and to simplify the process for users. This new information geared us to redesign the website to be multi-platform and responsive. Previously the website and app were two separate entities, but many of their class bookings were happening on their website. So, we designed a responsive website that could be pulled into a web-app, to find efficiencies and consistency between the two. We created a true two-way communication platform with guests, using third party gamification tools to improve loyalty. We then streamlined the path to purchase and booking using the tools of the current API to enable even more guest interactions to migrate from within the yoga studios to the website.
Our design direction was inspired by the wins and successes of the first iOS app, and were then pushed even further to breathe new life into the brand and website. We did this by using larger images, larger and more dynamic text, clear and clickable call to action within the content, and more engaging integration with social media and their blog.