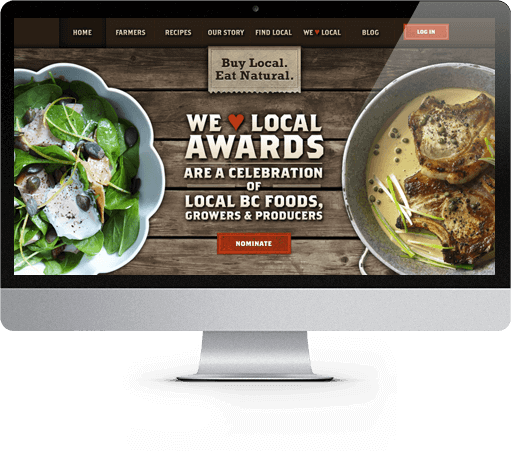 CREATING A HOME FOR LOCAL
We re-imagined the website experience using responsive design, rebuilding it from the ground up to ensure that all of the traffic from the brand's growing and active social media community and mobile wouldn't go to waste. That update included giving users the ability to share recipes, learn about seasonal goods, meet and discover local farmers who are making our food, and even find great local events.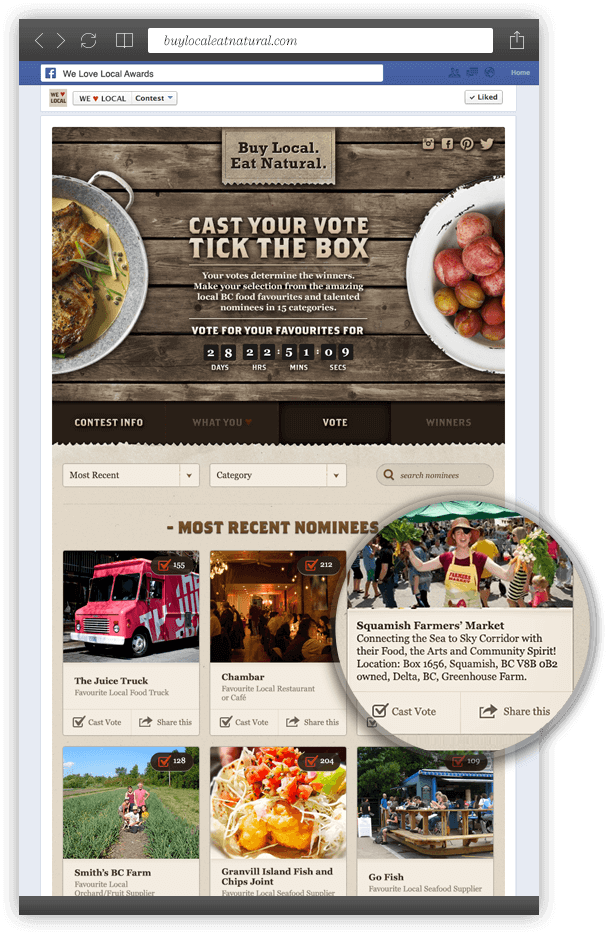 INVITING THE COMMUNITY TO HAVE A VOICE
To grow the brand's community we created the We Heart Local Awards – an online event where users could nominate and then vote for their favourite local finds in 15 delicious categories. In 30 short days, the campaign increased followers by 187% and reached over 630,000 people across British Columbia who voted over 10,000 times.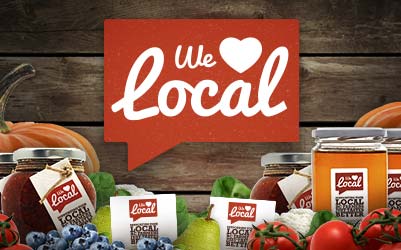 #WEHEARTLOCAL
Based on the success of the awards, we are now transforming We Heart Local into a full time, always-on community program. Designed to celebrate local food, and help British Columbians find it, eat it and enjoy it by supporting farmers, producers, restaurants, and businesses through educating everyone about the benefits of local.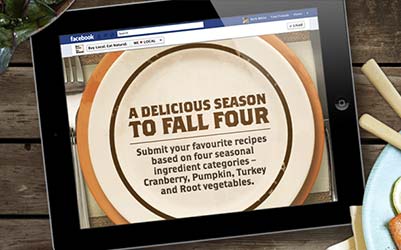 FALL RECIPE CONTEST
To capitalize on Buy Local. Eat Natural's over 14,000 fans, we launched a fall recipe contest designed to find the best recipes in 4 seasonal ingredient categories: pumpkin, turkey, cranberry, and root vegetables.
TELLING STORIES
To raise awareness about Buy Local. Eat Natural, we've created a series of online short film documentaries that explore what British Columbia has to offer from farm to table. The films feature local food reporter Erin Ireland and a cast of local farmers, growers, wine makers, guest chefs, and stunning locations.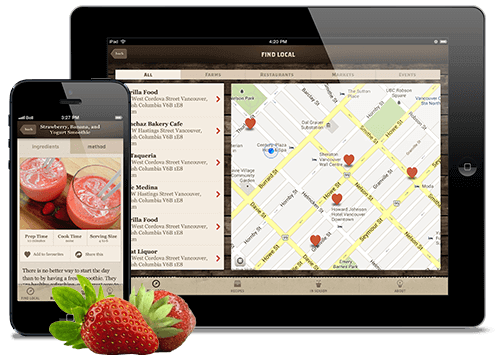 MOBILIZING THE MOVEMENT
To capitalize on the growing We Heart Local movement, we've created an iPhone application to put the best of local right in our users' hands. They can find what's deliciously local around the corner, find out what's in season right now, and then search for recipes.
"Pound & Grain helped us transform a small program called Buy Local. Eat Natural. into a province-wide movement. Their expertise in digital helped us optimize our digital properties and significantly increased audience engagement within our social media communities. As a bonus, this is a really nice group of people who are easy to work with and who will go the extra mile to get a project done well."
- Jennifer Woron (O'Byrne), Marketing Manager, BC Dairy Association